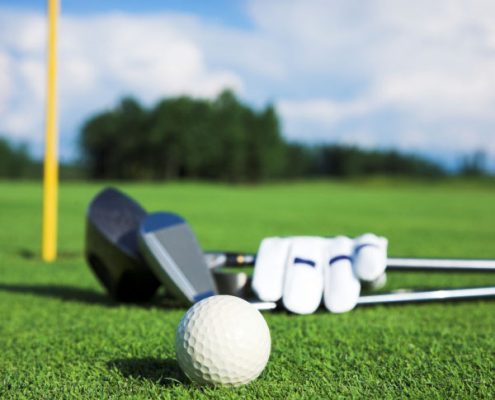 Mondays | 5:15pm to 7:00pm
July 9 through July 30
$120 Per Adult | $80 Per Junior
Our July Train to Advance class is perfect for juniors and adults alike! We will be goal setting and developing practical, easy to follow, routines to help improve your and consistency to advance your game. Classes will cover short game, golf course management, pre-shot and post-shot routines, and more to reinforce your goals and objectives. Take control of your golf game and register today before spots fill up!
Fitting Days at Gold Mountain
We love to bring the latest and greatest gear to Gold Mountain every season, and we want you to try them out right away! Our fitting days are designed for you to test out new equipment, see what works best for your swing, and potentially get fitted for your new clubs. View our schedule below and make sure to call the Golf Shop to book your appointment for each event.
Cleveland Wedge Clinic | Tuesday, July 10
5:00pm to 6:00pm | $129 Wedge Clinic, Includes Cleveland Wedge
Titleist Fitting Day | Saturday, July 14
10:00am to 2:00pm | Sales & Fitting Appointments
Callaway Fitting Day | Saturday, July 21
11:00am to 2:30pm | Fitting Appointments
3:00pm to 4:30pm | $149 Wedge Clinic, Includes Callaway MD4 Wedge
Titleist Fitting Day | Wednesday, August 1
2:00pm to 5:00pm | Fitting Appointments
4:00pm to 5:00pm | Putter & Wedge Appointments
Cleveland Wedge Clinic | Tuesday, August 14
5:00pm to 6:00pm | $129 Per Person Includes Cleveland Wedge
Visit the Golf Shop or call 360.415.5432 to book your appointment(s).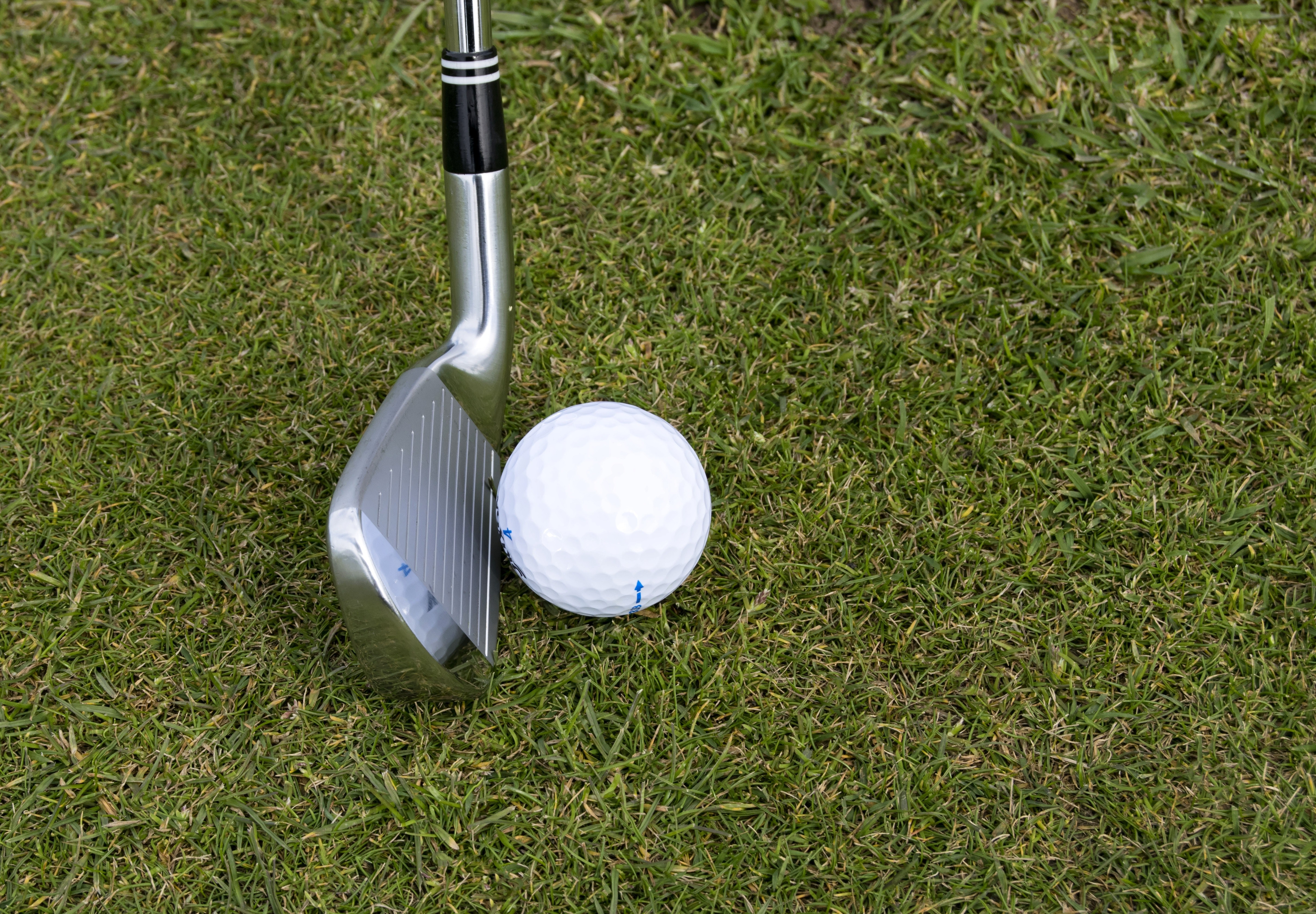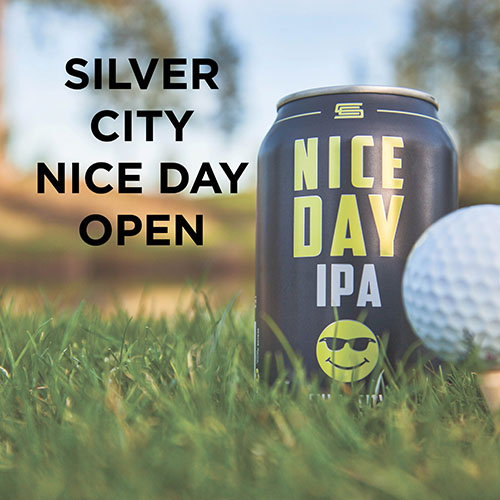 Silver City NICE DAY Open
Friday, June 29 | Olympic Course
2-Player Chapman, Gross and Net Divisions
$110 Per Player | 1:00pm Shotgun
It's always a nice day with a Silver City NICE DAY IPA on the golf course. The Gold Mountain two-player chapman style event is the perfect way to spend your Friday and is sure to be a nice day. Entry fee includes green fee, cart, practice range, lunch, entry into grand prize, and prize fund for one individual.
For more information and exclusive member pricing visit the Golf Shop or call 360.415.5432.
Join us for the Columbia Hospitality 2018 Golf Event Series at the best golf courses in the region. The more you play, the more chances you have to win our grand prize: a trip for two to Augusta, Georgia! Each event entry fee includes green fees, food, entry into grand prize, and more! Gather your playing partners and register for your favorite event(s) before the fields fill up and take your shot at a walk down Magnolia Lane to attend the most prestigious golf tournament in the world.
KJR Masters Tournament
The Classic Golf Club & Oakbrook Golf Club
April 7 & April 8 | $140
Dos Amigos Cinco de Mayo Best Ball
McCormick Woods Golf Club
May 5 | $120
The Luau at North Shore
North Shore Golf Course
May 18 | $100
Silver City NICE DAY Open
Gold Mountain Golf Club | Olympic Course
June 29 | $110
Summer FORE Golf
Semiahmoo Golf & Country Club
August 15 | $125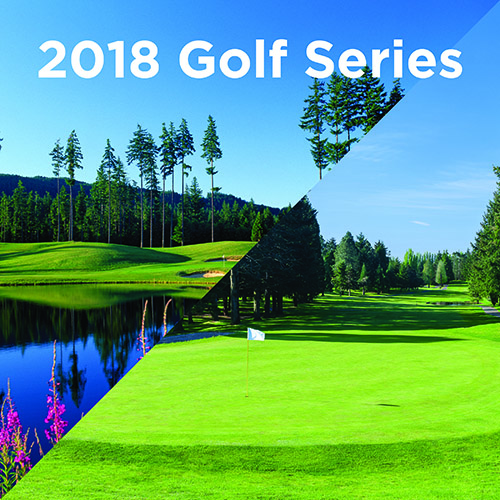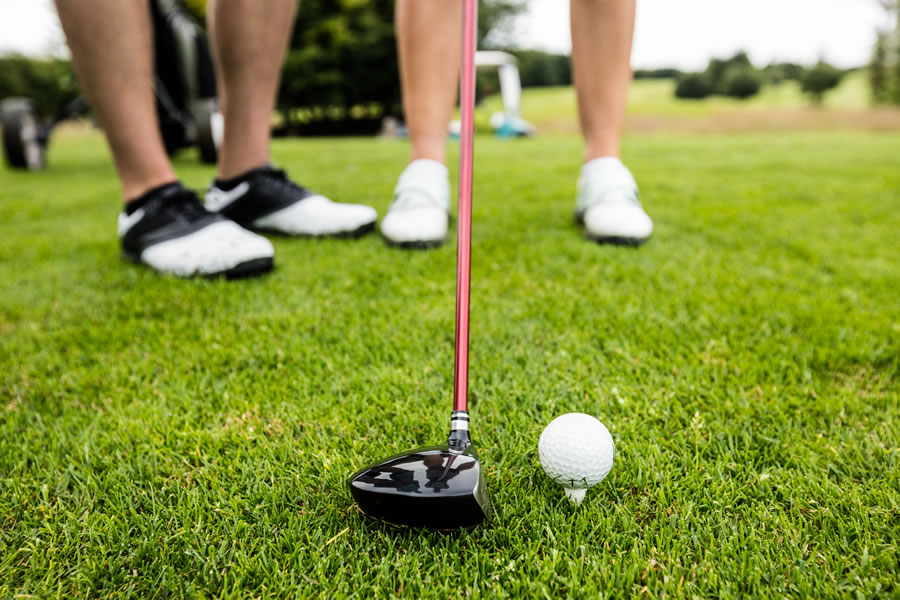 Gold Mountain Junior Camp
Monday, July 9 through Friday, July 13
8am to 12pm | $125 Per Junior Includes Titleist Hat
Calling all junior golfers who want to experience a week of camp at Gold Mountain! Our annual Junior Camp is open to juniors of all skill levels, ages six to 17, from July 9 through July 13. Monday through Thursday juniors will learn everything from how to hold a golf club and golf etiquette to growing their skills in all areas of the game. On Friday, our juniors will be able to take those new skills on the course with our play day! Tee times will begin at 5pm on the Cascade Course and juniors will be able to take everything they have learned throughout the week and apply it to their first nine hole round. For juniors that are new to the game there will be clubs available for use during the camp. Or, get your junior fitted for their very own set of US Kids Golf clubs!
Contact Travis Cary, Assistant PGA Golf Professional, via email or at 360.415.5432 for more information and to schedule your junior's club fitting.
27th Annual Gateway Golf Blast
Saturday, July 28 & Sunday, July 29
8:00am Shotgun | $295 Per Player
Gold Mountain is excited to be hosting the second two days of the three-day Gateway Golf Blast event, the first being at McCormick Woods Golf Club. This fundraiser event benefits the Gateway Royal Ranger program for boys five to 17 years of age. You will be able to pick your own foursomes on Friday and Sunday, and Saturday will be a team scramble. The entry fee is $295 and includes a continental breakfast each day, golf, cart, range balls, and a BBQ with prizes following golf on Saturday. Registration is now open, so download the registration form below and enjoy a fun weekend of golf!
For more information please contact John Denend, tournament coordinator, via email or 360.779.7398