Normally this time of year, I would talk about winter projects we are working on and what we are preparing and planning for the upcoming season.
Instead, we will look at the great 34-year career Ed Faulk, Superintendent, has had here at Gold Mountain Golf Club as he prepares for retirement in January 2018.
Ed was hired in March 1984, long before the Olympic Course was built.
He spent 13 years as the Assistant Superintendent on the Cascade Course and took over as the Superintendent of the property when the Olympic Course opened in 1996.
He will have held that title for nearly 22 years when he retires at the end of January 2018.
It is a testament to Ed's knowledge, commitment, passion, and ability to have retained his title and position for such an extended period.
There are a number of highlights Ed has spoken of when reflecting on his career here at Gold Mountain, but there are a few that stand out more than others.
First, was the opportunity he was given to be the Superintendent.
When the position became available in 1996, the decision came down to two candidates; Ed and a well-established superintendent from within the gold community.
When Ed was awarded the position, he knew he would not let the City of Bremerton down and would work hard to always prove they made the right choice.
Second, Ed has reflected on what a special moment it was for him to open a championship golf course in the Olympic Course back in 1996.
Ed has hosted many national tournaments including NCAA regional qualifier and University of Washington Husky Invitationals, but the two that meant the most to Ed were the 2006 U.S. Amateur Pub Links Championship and the 2011 U.S. Junior Amateur Championship.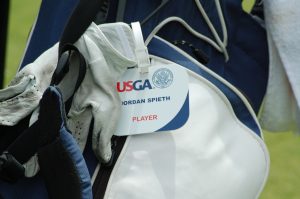 Ed has had a big impact on more than just the property at Gold Mountain Golf Club.
He has had a great impact on the people that he not only worked with but also the guests that visit his golf courses.
Ed is on a first name basis with so many of our regular guests and always takes the time to ask them about how they are doing, and he takes a personal interest in their lives.
Ed is also highly respected by all fellow Gold Mountain team members.
Daryl Matheny, General Manager, spoke recently about Ed and what he has meant personally and professionally to the club.
Daryl said some of the things he will miss when Ed retires are his work ethic, he is a jack of all trades, the way he always stepped up to make sure whatever needed to get done was accomplished, but most importantly the ownership Ed took in his work.
Daryl always felt Ed put out the best possible product and made sure whatever he was assigned was handled in a professional and meticulous manner.
Daryl also shared that his favorite memory at Gold Mountain with Ed was preparing for, and hosting, the 2006 Amateur Pub Links Championship.
Daryl said Ed had the course in perfect condition and the USGA was extremely pleased with the way the tournament went.
For me personally, Ed will be greatly missed.
He has been an incredible mentor in developing my skills and preparing me to take the next step in my career.
I will be forever grateful to Ed for giving me an opportunity to be his assistant.
He had done a great job of sharing his knowledge and experiences with me while allowing me the freedom to figure everything out my own way.
Ed has helped guide me in the right direction, but from a distance, which has allowed me to learn from my own experiences.
Gold Mountain Golf Club, as well as all the people who have worked with Ed, will truly miss him.
We wish him all the best as he enters this next chapter of his life.
Thank you Ed!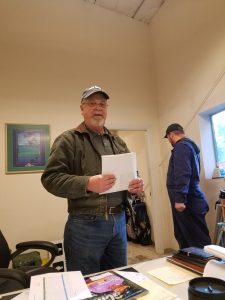 Patrick McKenzie
Assistant Superintendent
Gold Mountain Golf Club
https://goldmountaingolf.com/wp-content/uploads/2017/12/IMG_20171220_095435.jpg
1536
2048
Teesnap Developer
https://goldmountaingolf.com/wp-content/uploads/2017/04/goldmt-logo_2Color_transparent-1-e1493064764505.png
Teesnap Developer
2018-01-08 15:27:38
2018-01-08 15:27:38
A Great Journey