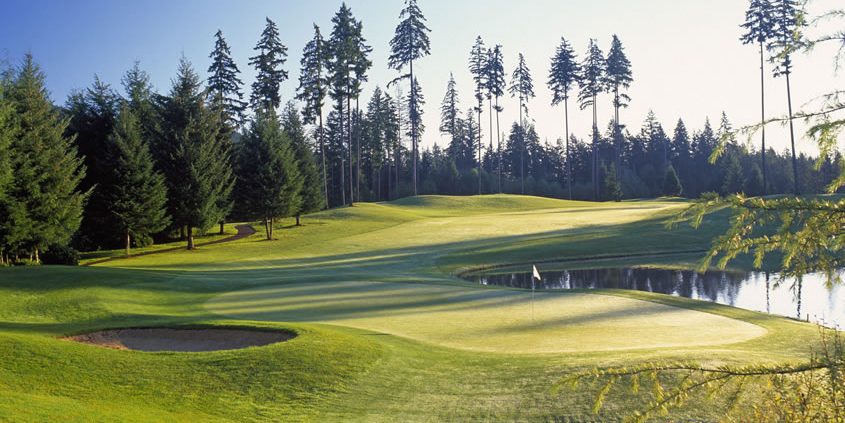 Summer time is here and the entire team is on deck and ready to make Gold Mountain the best course for our golfers.
As a mechanic, this means I need to get the equipment ready for the intense labor done throughout the season.
I need to make sure the welder is dialed in, spare parts are on the shelf, and so much more that goes into making Gold Mountain Golf Club the amazing facility that it is.
A lot of prep work goes into ordering parts and being ready for the call to come fix equipment at a moment's notice.
During the summer month my assistant and I focus on keeping the reels sharp and cutting well on all machinery.
Of course, it's not always that easy seeing this is not the only thing we have to focus on.
With a full staff running around our 36-hole facility, we have our phones on and tools ready for the "I'm stuck" calls or the "My mower just stopped running" cries.
We have a lot of equipment that has been around for more than 20 years, and keeping it going is a task in-and-of itself.
There is always something happening to keep us busy, not to mention a golf course full of golfers.
Maintaining our equipment properly is a requirement to make sure we are not wasting precious time fixing something that could have been avoided, or leaving a team member stranded out on the course.
Regular services and making sure our team members inform us of any funny sounds can save us the embarrassment of that ugly turf repair or hydraulic burn on the course.
Don't be fooled however, this is the reason we love our jobs as mechanics!
There is always something new, challenging, and unexpected happening here at Gold Mountain Golf Club.
Not many golfers know what goes into making their favorite course so amazing, and we are so proud of the product we are able to produce every day here in Bremerton, Washington.
Andrew Goodell
Equipment Manager
Gold Mountain Golf Club
https://goldmountaingolf.com/wp-content/uploads/2017/04/Gold-Mtn.-Olympic-15.jpg
684
845
Teesnap Developer
https://goldmountaingolf.com/wp-content/uploads/2017/04/goldmt-logo_2Color_transparent-1-e1493064764505.png
Teesnap Developer
2018-07-18 15:03:23
2018-07-18 15:04:53
A Little Taste of Behind the Scenes